Shows » The Willow Girl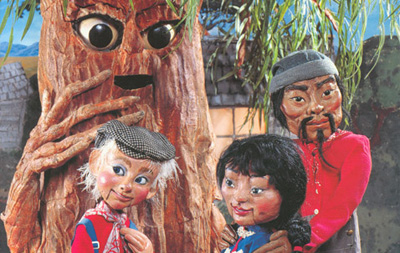 When a young Chinese girl immigrates to the American frontier, she finds herself facing discrimination in a swirl of other immigrants and cultures. But she possesses special gifts. She has been taught the healing power of plants and has a secret friend…the mysterious spirit who inhabits a beautiful Willow Tree!
When the Willow Girl meets two Irish brothers, one generous and good, the other selfish and unkind, they all discover that the magic of The Willow works two ways. This rod puppet show features a huge, gracefully animated Willow Tree and is a wonderful blend of humor, mystery, drama and magical effects. It is illustrated with original and traditional fiddle music.